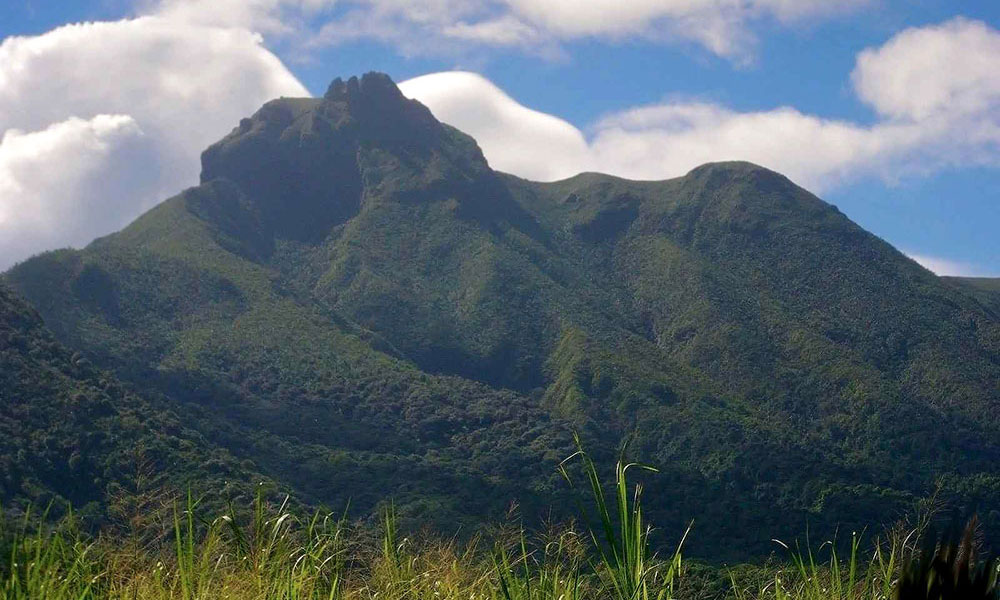 In November 1639, more than sixty enslaved Africans from the Capisterre region, angered by the brutal treatment meted out to them by their owners, left their plantations and found refuge on the slopes of Mount Misery. They took with them their women and children and built a formidable camp upon the mountainside. It was protected by a precipice on one side and could only be approached by a narrow pass. From this position they carried out raids on the plantations.
To put an end to their activities, Governor De Poincy, who had just arrived on St. Kitts, raised a company of five hundred armed men. The stronghold was stormed by the soldiers and the uprising was crushed without much difficulty as the runaways were poorly armed and too few in number to offer much resistance. Most of them were killed in skirmishes. Some of the runaways were burnt alive, while the rest were captured, quartered, and their limbs exposed on stakes to serve as a warning to those who might be tempted to rebel.
However, one of their leaders, a gigantic man, escaped and continued to elude capture for three years and was able to carry on a one-man reign of terror from the forests of Mount Misery. He served as a rallying point for other discontented enslaved workers and was kept well informed of what was going on in the settlements. However, he continued to live apart from his fellow runaways, fearing that one of them might betray him in order to gain favour with the planters. His success in evading capture inspired many to think that he was aided by supernatural powers.
Realizing the danger that this situation caused to the French settlement on the island, De Poincy sent some half a dozen soldiers to track him down and capture him. The mission was kept secret to prevent the enslaved from giving him advance notice of what was to come. The soldiers pursued him and once they had him in their sights they blazed away at him. None of their muskets would go off probably du=e to the humidity on the slopes. The infuriated African sword in hand, charged them. The men fled and he was able to gain a musket and a hat. Again the rumor spread that the runaway possessed magical powers that protected him from fire arms.
Quickly the French Governor sent out another squad to seize him. Again the African was found and surrounded, again shots were fired and again he was not hit. However, the sergeant who must have kept his nerve more than his subordinates, shot him through the head. Once again his body was displayed as a deterrent to others thinking of escaping.