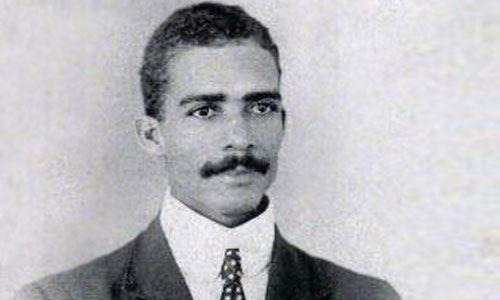 John Leonard Harney was born in Estridge in 1884. As a young man he became involved in the early efforts to establish a literary society in St. Kitts and was one of the initial members of the Mutual Improvement Society. He took an active interest in sports and was President of the Basseterre Lawn Tennis Club.
J.L. Harney started his career in the business world as a mercantile clerk for the firm S.V. Meggs (The Stores) St. Kitts which was located on Bank Street. His employer was interested enough in politics to join the Representative Government Association in 1919 and seems to have had enough concern for his employees to solicit their opinions regarding such matters as lunch hours. It was an attitude that gave Harney a sense of pride and involvement in the work place.
When The Stores closed its doors to the public, Harney found employment as manager with the firm of T.R. Evans on Liverpool Row. He served this business for twenty years and became recognised as an experienced and able leader in the field of Commerce and was elected Treasurer of the Chamber of Commerce.
In 1932, Harney joined the Workers' League and was a member of its Board of Directors. He was chosen as its first Treasurer and served the St. Kitts-Nevis Trades and Labour Union in a similar capacity from its inception in 1940, till his retirement in 1944. Following Manchester's death and Challenger's withdrawal from the Union, Harney was nominated as a candidate for the Workers' League in the election of 1943. He was elected to the Legislative Council and was later elected to serve on the General Legislative Council of the Leeward Islands. Harney's public spirit earned him the appointments on numerous public bodies including the position of Justice of the Peace and that of Visiting Justice of the Prison.
In November 1945, impaired health brought Harney's participation in all spheres of activity to an abrupt end. A stay of five weeks at the Cunningham Hospital seemed to have brought some improvement. In April 1946, went to New York with his daughter Yvonne to obtain further treatment at the Medical Centre Hospital. He continued to stay in touch with friends, family and associates in St. Kitts until his death on the 26th June 1946. J. L. Harney was survived by his wife Mae and their four daughters.