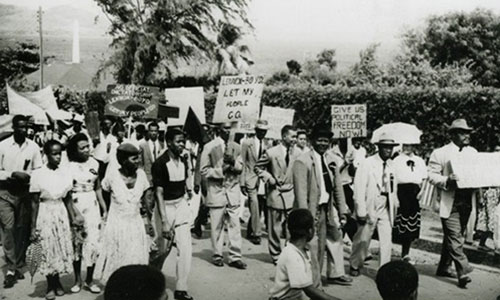 The afternoon events at the park were well attended. The Union's Entertainment Committee organised a Steel Band Competition. Esso, Wilberforce, Amstel, Boston Braves, Battalion and Invaders competed with the last emerging as the winners. Lord Croft sang a special Labour Day Calypso. The bands then played on the streets of Basseterre.
Looking to the future, the Messenger's editorial declared, "The idea is not yet as firmly rooted as it might have been, but these small beginnings usually make great endings, and there is every indication that Labour Day will increase in force and popularity as times go by."
Those hopes were not unfounded. Over the year the march has grown. It is especially well attended in years of political stress. There have been changes too. A queen show is held in the days preceding Labour Day. This used to take place at Masses Yard, now it happens at Warner Park and the contestant chosen as Miss Labour is expected to attend the March. Labour Day itself starts with the current party and union leaders visiting the graves of departed leaders of the Labour Movement. Most of those who attend now wear red, the colour associated with the Labour Party and instead of ending at Warner Park, the March now ends at the Patsy Allers Playing Field in St. Johnston Village.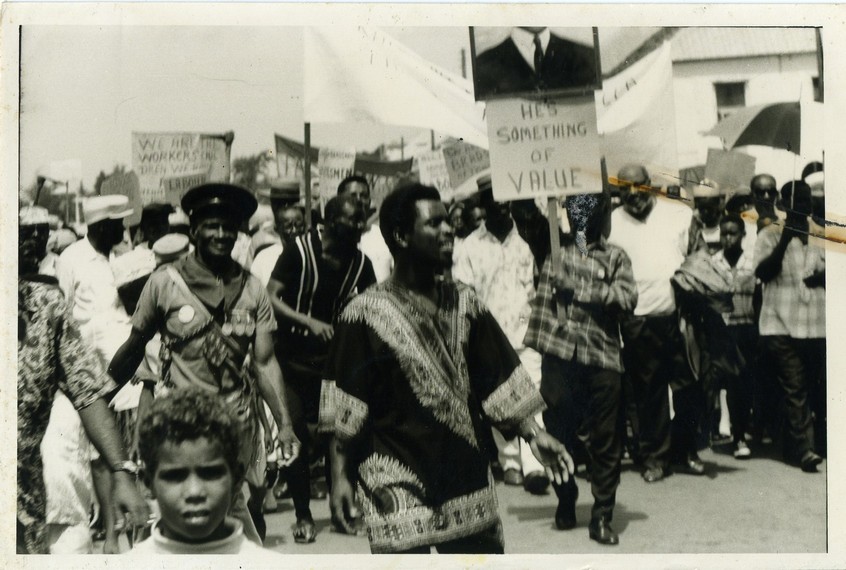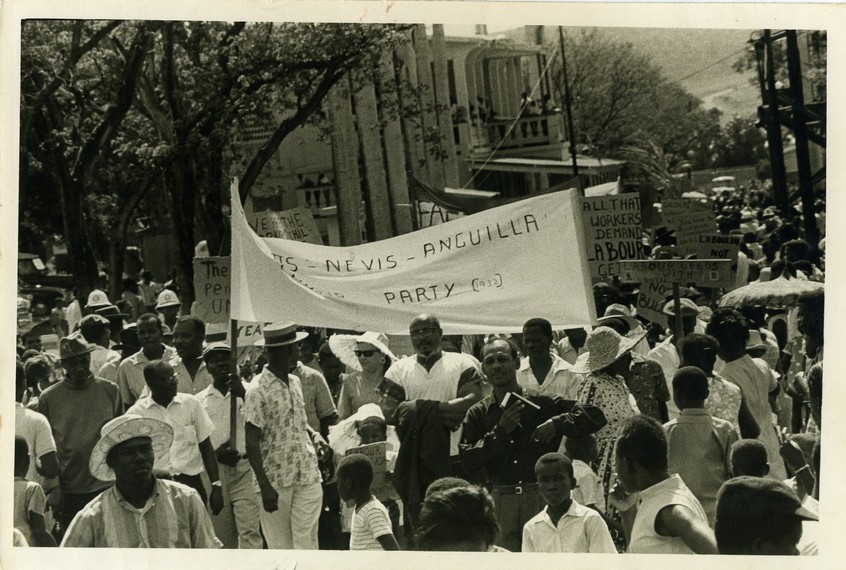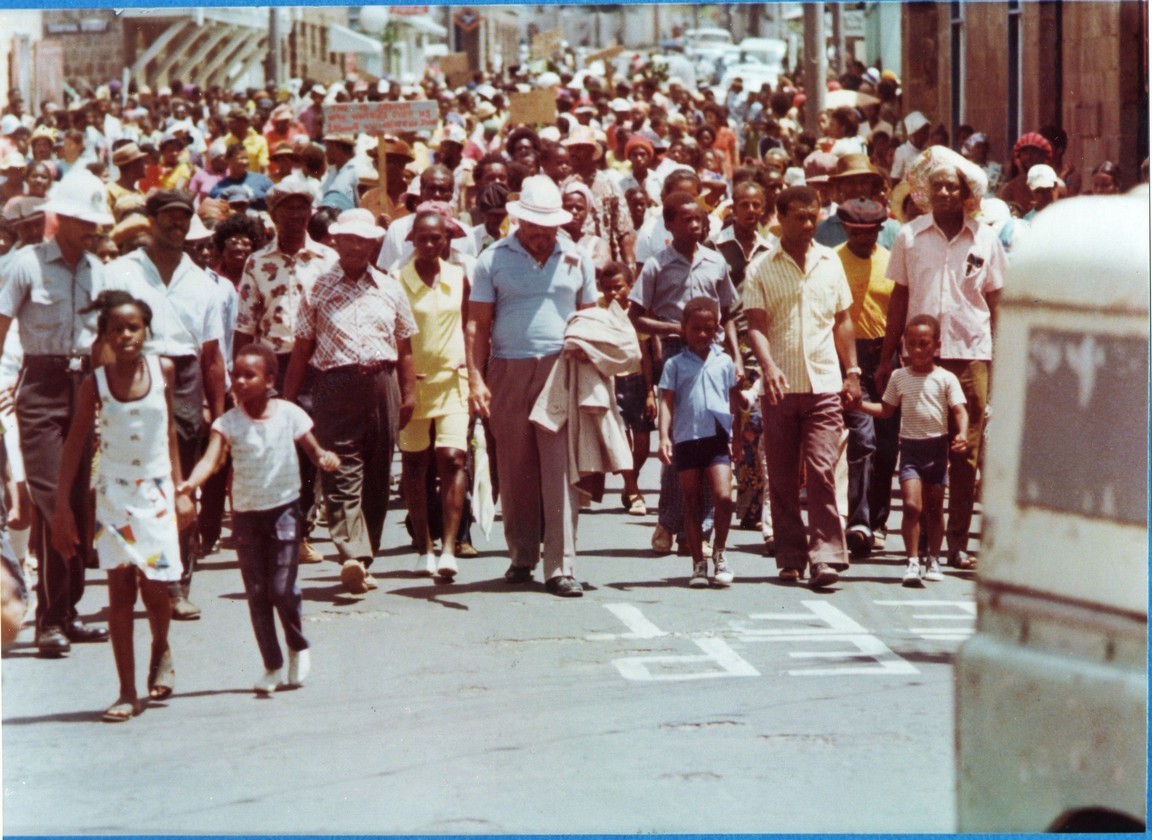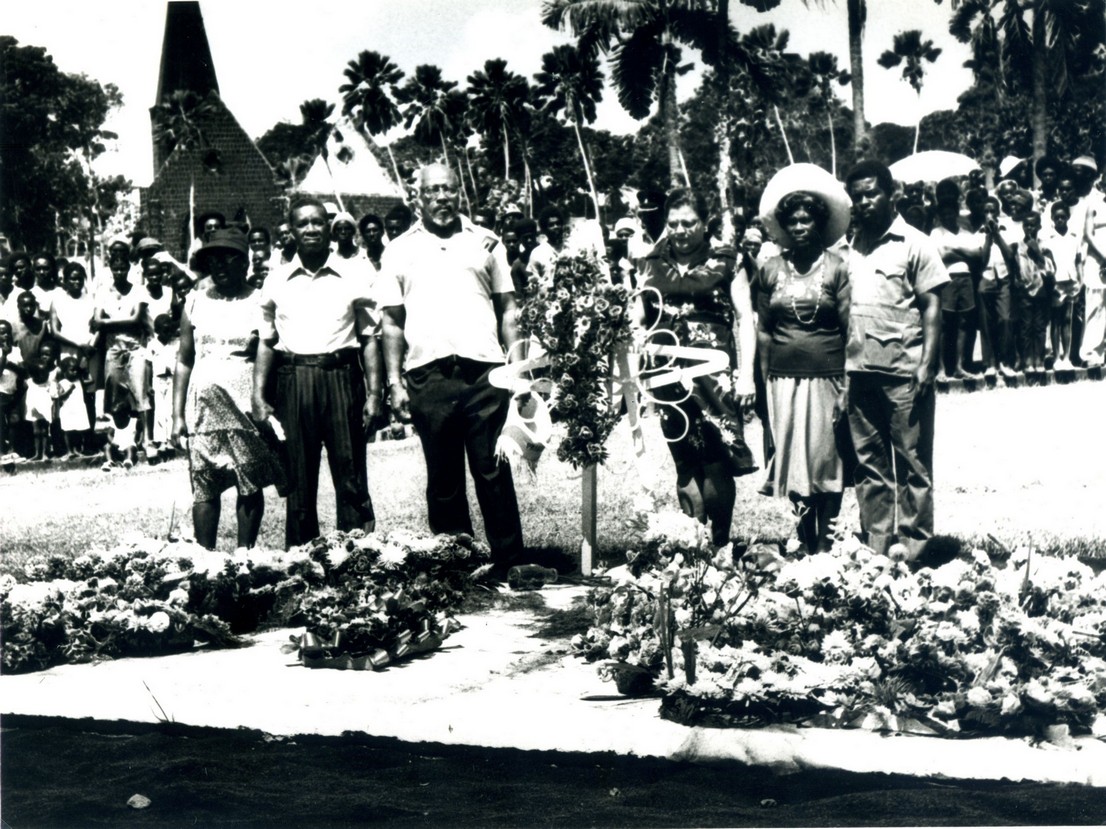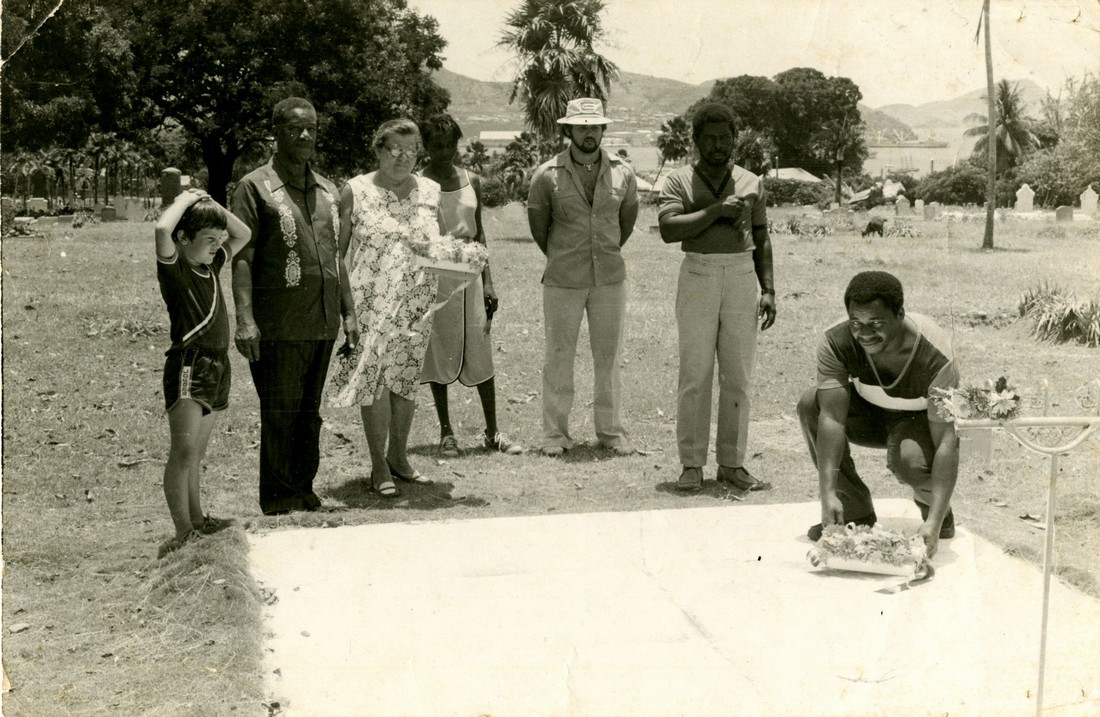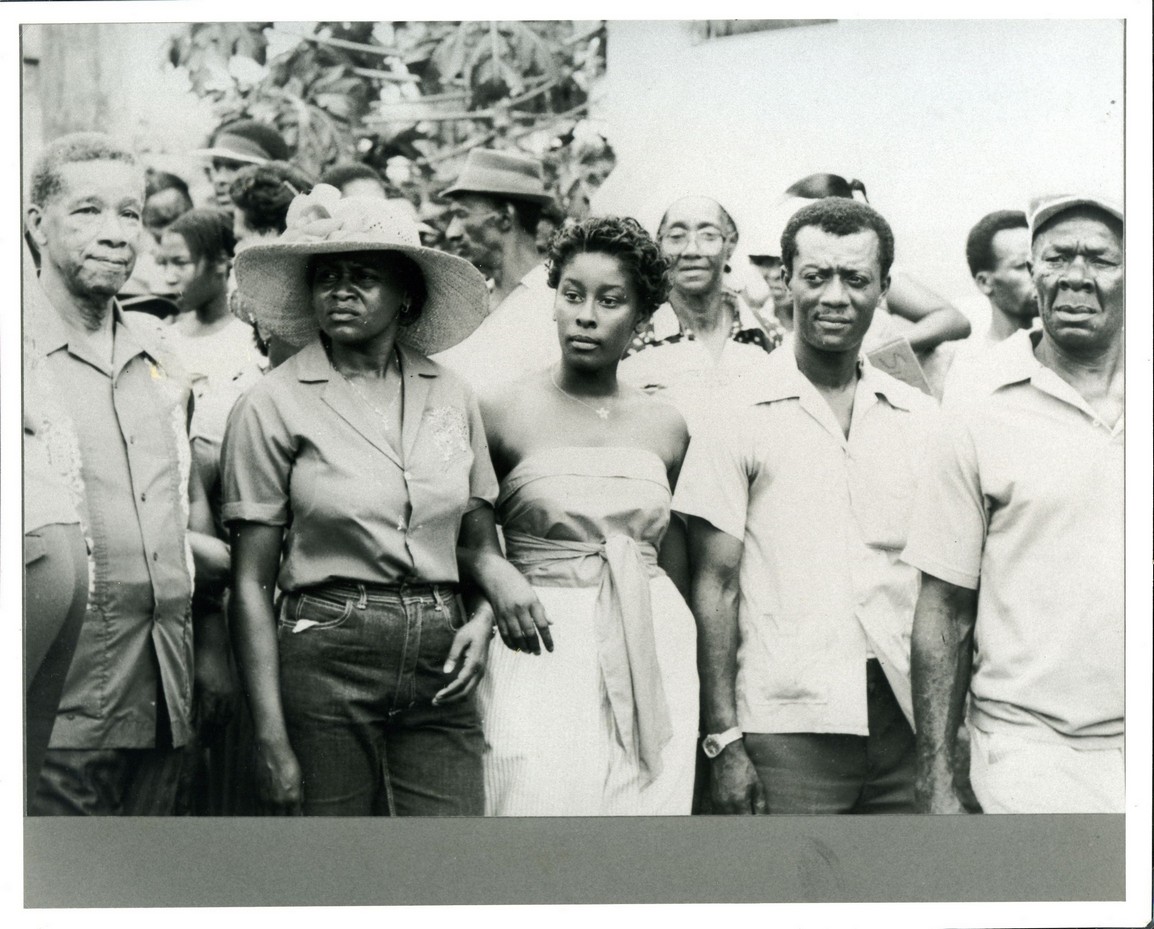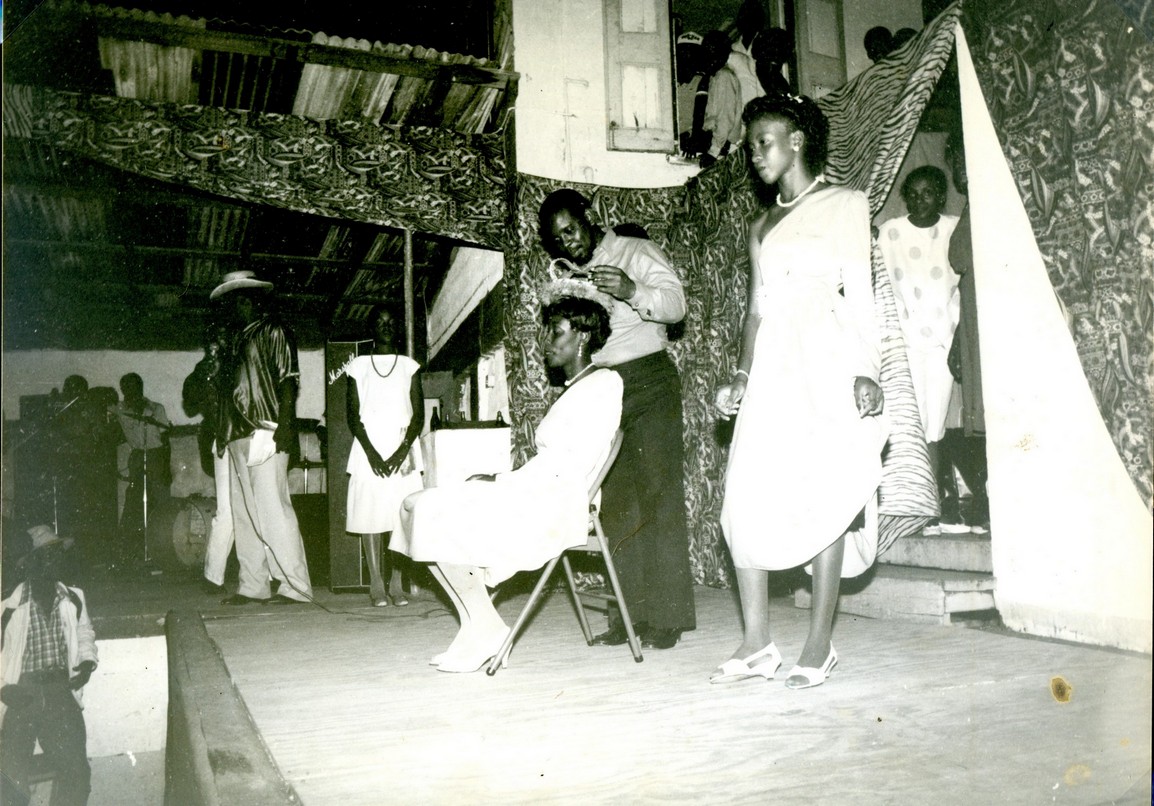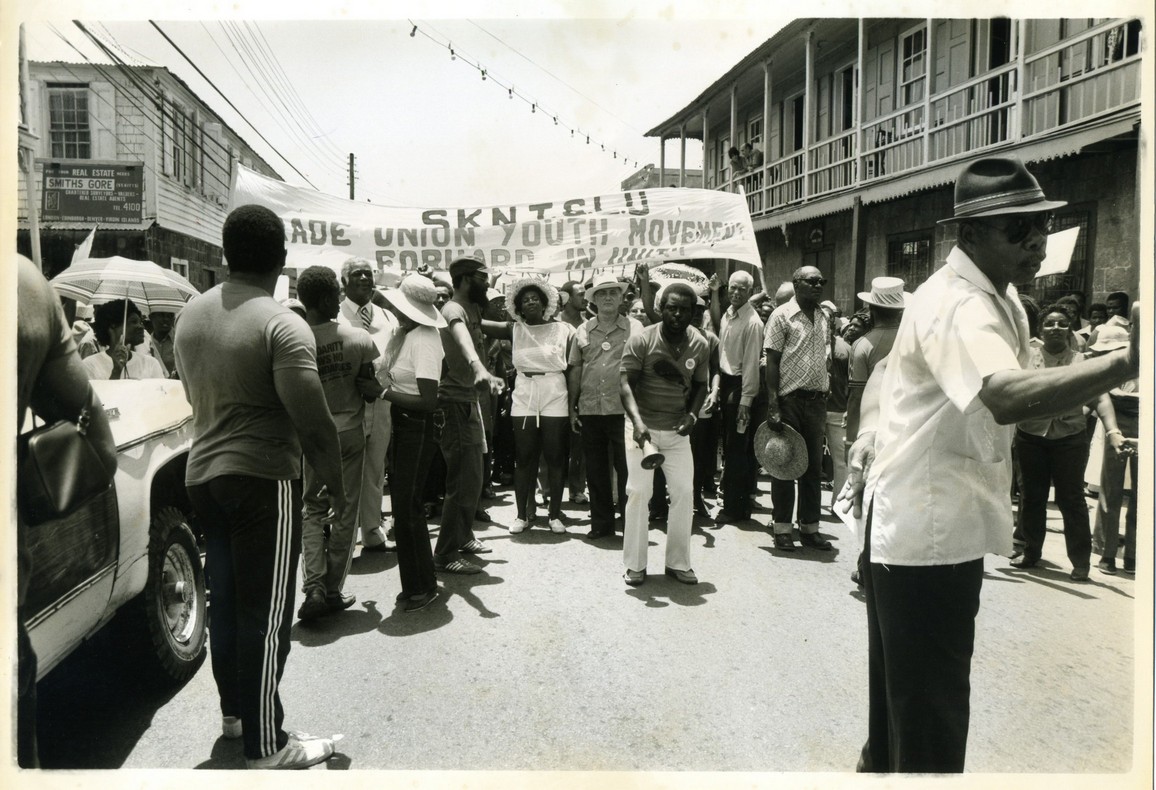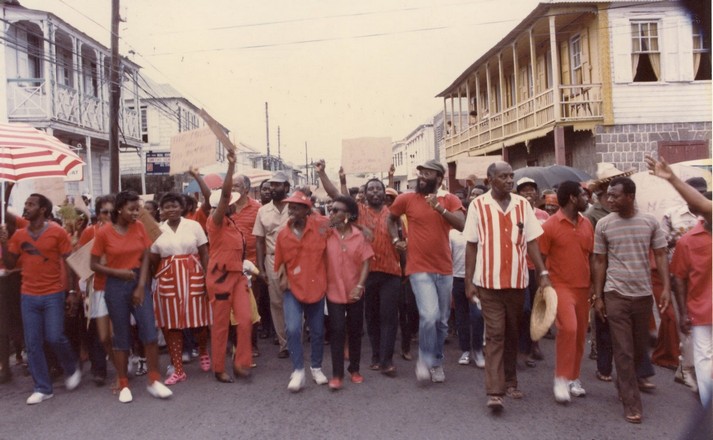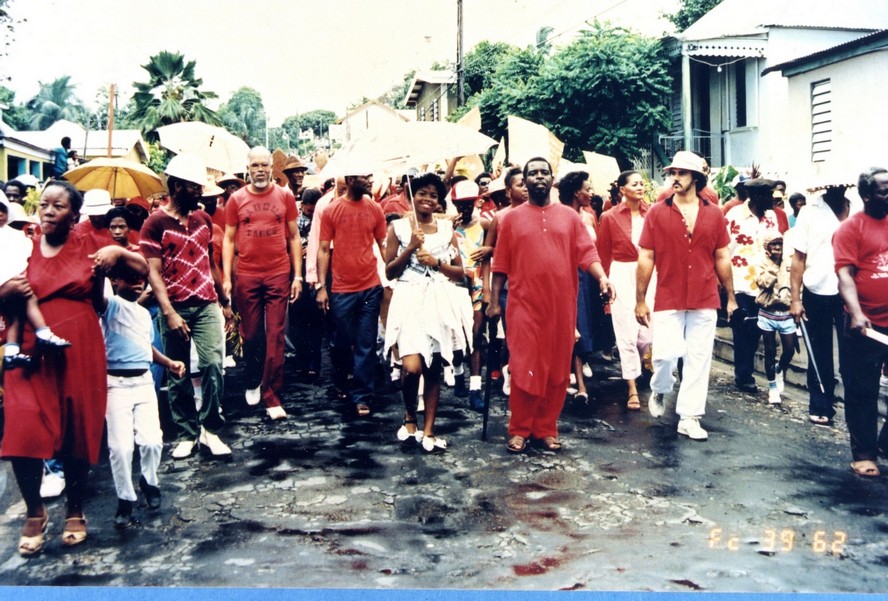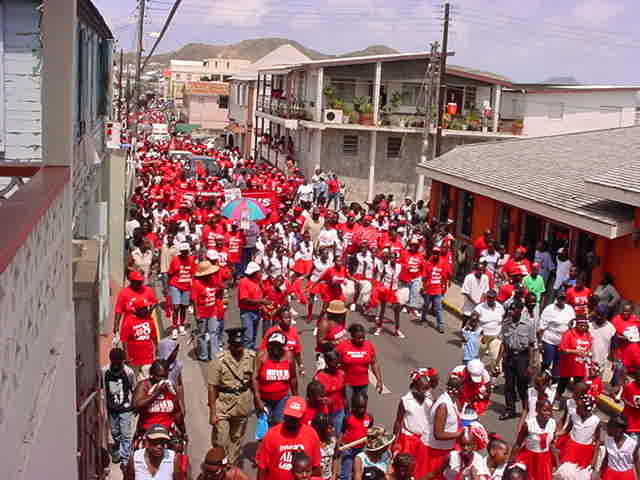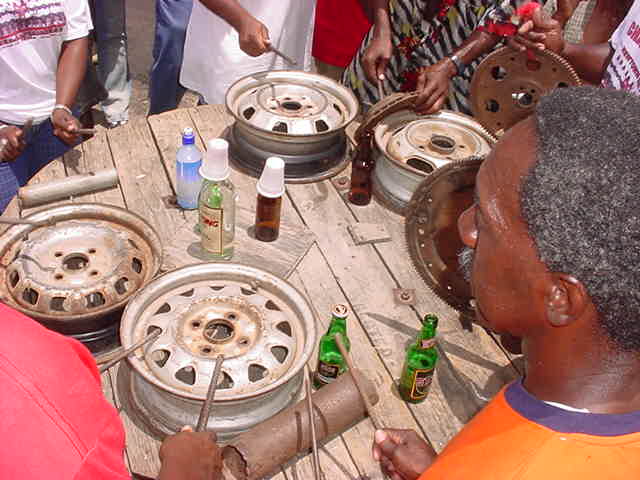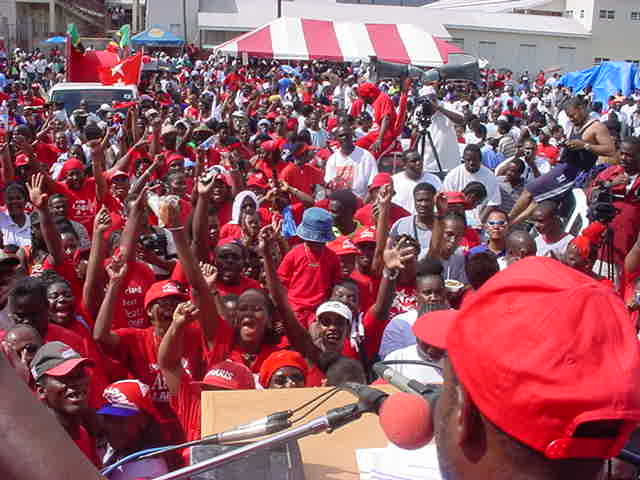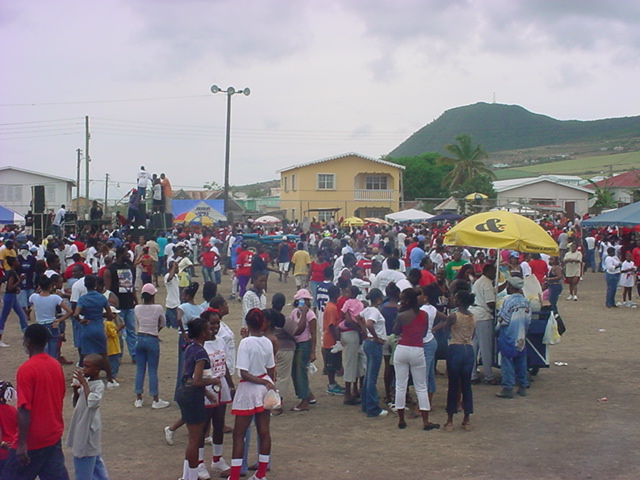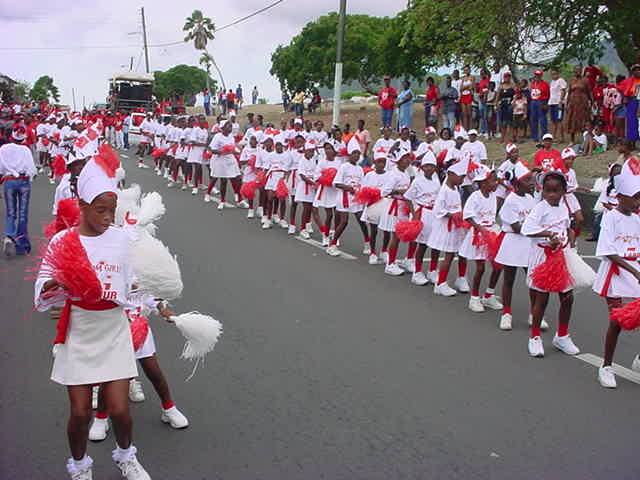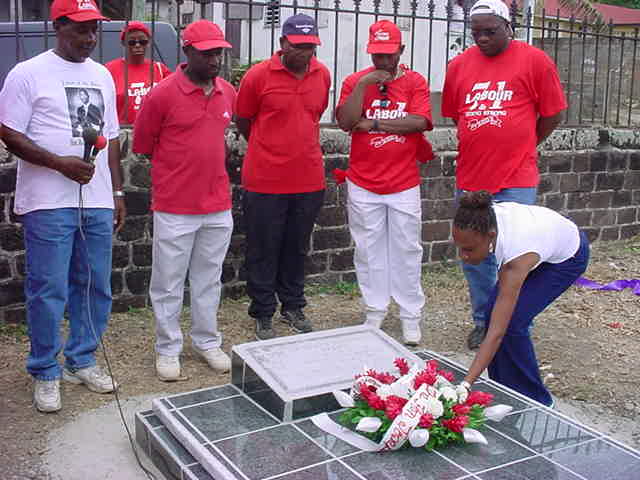 Z11969026LabourDayMarch1.jpeg
Z11969025LabourDayMarch2.jpeg
Z11977058LFlabourdaymarchSouthwellFrancePayneandsonsMills.jpeg
Z11983010LabourDayMarch-NoraClarke.jpeg
Z11983007LabourQSNoraClarkecrowned.jpeg
Z11984025LabourDayMarch19.jpeg
PoesySouthwellcollection1985LabourMarch.jpeg
Z11987035LabourDayMarch.jpeg
Z11988014LabourDayMarch.jpeg