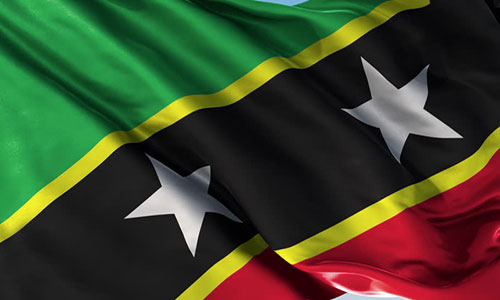 Statehood, granted in 1967 was viewed by all former territories as a transitions stage. The hope of an one independent West Indian nation had been crushed in 1962. It became necessary for the individual states to work out their own future.
In the elections of 1975 the Labour Party obtained a mandate to seek independence from Britain. Discussions started in earnest in 1976 but an effective resolution of the Anguilla problem could not be found. In 1979 a new Labour administration under C.A. Paul Southwell accepted the de facto separation of Anguilla. However the Nevis Reformation Party which was in opposition in the State Legislature, would not agree to independence with St. Kitts. Following the 1980 election, the People's Action Movement and NRP formed a coalition and proceeded to finalise negotiations regarding the terms under which independence would be granted.
St. Kitts-Nevis was granted Independence from Great Britain on the 19th September 1983. A twin island federation was created. The new constitution gave Nevis its own local administration and the option to leave the federation following a referendum on that island. St. Kitts was to be administered only by the Federal Government. The responsibility for both internal and foreign affairs was placed in the hands of citizens of the State and their representatives.