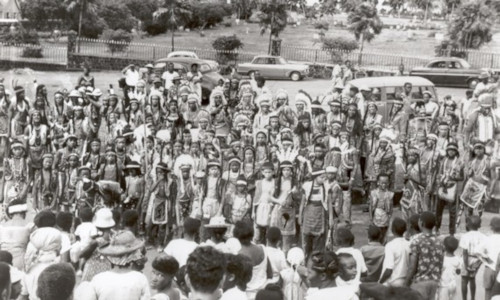 by Stan Lewis
Every year St. Kitts-Nevis celebrates National Carnival but lest we forget, the foundation was laid before 1971. This was due mainly to the efforts of Basil Henderson, a Steel Band Association, a Carnival Committee, social organizations, concerned friends and dedicated individuals. 
It was a 1957 proposal that established carnival in St. Kitts-Nevis. However, much of the ingredients were already in place. Steel band was introduced earlier and calypso had been around even longer. Carnival was a new phenomenon, a cultural shift that started in Trinidad and was replicated in Antigua. However, its introduction was not expected to be easy as steel band had faced many challenges before coming into its own and even though calypso survived, there was no formal recognition of that art form. 
Up until then, Christmas activities were limited to caroling, worship, family time, private social gathering and street folklore better known as Christmas Sport.   The introduction of carnival was expected to provide a national platform, a showcase where different talents could be expressed and recognized officially and publicly. It was also an opportunity to add more flavor, spark creativity and encourage competition.  
 It was evident, the traditional Christmas celebrations and seasonal festivities were declining. Talented performers had aged, some had passed and many had emigrated to Aruba, Curacao, United States Virgin Islands and England. As far back as April 1946, shipping agent Ryan and Uddenberg advertised It is expected that a schooner will be calling directly for passengers to Aruba and Curacao between the 16 –20th"and in 1948 the Daily Bulletin headlined, More workers leave St. Kitts for Curacao."  Steamships like the T.S.S "Lucania" advertised in local newspapers, enticing first class passengers with cabin and dormitory accommodation for a transatlantic trip to the United Kingdom. 
In a 1957 article, the Union Messenger observed that … in recent years the sports-groups have shown marked deterioration, both in appearance and continuity – migration of so many of our people to the UK may be  the reason." Basil Henderson, a community organizer had also assessed that Christmas was "losing its flavor," the state of street folklore becoming worse each year. So at a meeting at Warner Park on 3rd September, 1957 he solicited help from the Basseterre community to form a Carnival committee in the hope that a Carnival would "encourage strangers and enhance trade." 
Initially, the objective was to stage an annual Carnival Queen Competition. The show was expected to raise funds for a Carnival Queen's visit to Trinidad with the hope of bringing back to St. Kitts-Nevis, the true spirit of Carnival. Henderson did a great deal of legwork. He garnered support from four firms; each promising to sponsor a contestant while others pledged assistance.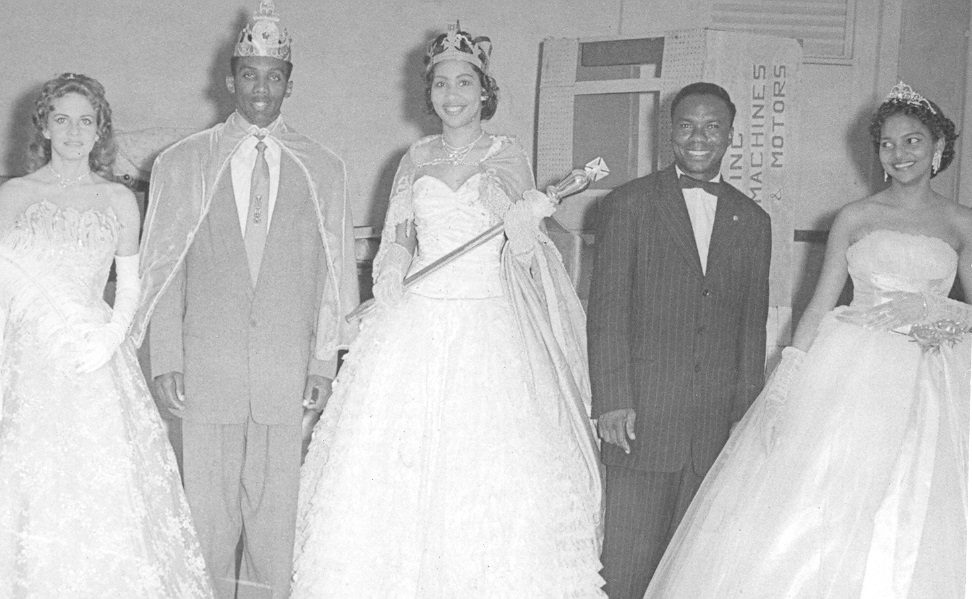 By October the Committee included Major L.N. Alfonso, Tony Lawrence, Leroy Coury, A. Knight, E. Vanterpool, Miss Barker, Mrs. J. W. Herbert, Mrs. Pinnard, Redmill, Mrs. Skerritt, Mrs. V. Vysipal, Miss. M. Malone, Miss Dinzey, Dr. Boyd, Mr. Brisbane, Mr. Belcher, Mrs. Mestier and Mr. P. Evelyn. They were a group of motivated individuals and received support from other prominent individuals, government officials and social organizations like the Jaycees. The group planned several dances to raise funds including one to be held on Halloween and it was decided that the queen show would be held on Saturday December 28 at 8:30 pm at Warner Park. By then, the scope had widened to include a procession of troupes and floats, a calypso show and other activities.  Prizes were to be awarded to the best-decorated float, biggest troupe, prettiest troupe, best dancing troupe, best singing troop and prettiest individual. The ambitious program of the 1957 inaugural Carnival listed the following activities:
Wednesday December 18th                Official opening of Carnival season
Thursday December 19th                    Fancy Dress Football Match at Warner Park
Friday December 20th                         Christmas tree lighting at Pall Mall Square
Saturday December 21st                     Calypso contest at Warner Park
Monday December 23rd                      Steel band recital at Pall Mall Square
Saturday December 28th                     Choosing and crowning of Carnival Queen
Monday December 30th                      Procession of troupes, floats from Buckley's to    Warner Park
Wednesday January 1st 1958             Carnival Dance from 12:01am to 6.00am
It was an exciting program and preparations soon shifted into high gear. A letter sent to local businesses requested sponsorship of a queen contestant or a troupe and another requested donation of prizes. Following the sponsorship request, fundraising was set into motion. On October 10th, a request was made to Mr. A. Skerritt for the hiring of a downstairs hall for a dance and in addition, an Old Mask Carnival Dance was to be held on December 30th at the Stapleton Cotton House from Midnight Sunday 29th to Monday 5.00 a.m. Admission to the Cotton House dance was 50 cents. Transportation was free, courtesy of the Fallen Angels Carnival Troupe. Patrons were expected to be adorned in elaborate masks and festive costumes and prizes would be awarded for the most original disguises. After the dance, still in costume and a carnival mood, the masked dancers would jam through Basseterre until daybreak, spreading the Carnival feeling.
Word had spread not only locally but beyond the shores. On October 19, J. Marcus Christopher from Antigua, a major figure in that island's inaugural carnival wrote to Henderson's committee expressing interest in the festivities. Christopher was already planning a trip to St. Kitts for his Skele-Hoppers, an Antiguan troupe of over 50, to be accompanied by Antigua's Brute Force Steel Band.
The historic day arrived and on Wednesday, December 18th 1957 at 8pm, St. Kitts first Carnival was launched at Warner Park by the Master of Ceremony, the Carnival Committee's President, Basil Henderson. The President gave an enthusiastic welcome to thousands present and called upon the Hon. F. T. Williams, Minister of Social Services to address the audience. The minister congratulated the committee, encouraged all to have a good time and implored  revellers to be on their best behaviour. Following the minister's brief remarks, Invaders, Casa Blanca and the Battalion steel bands played their road march tunes to the delight of the audience. Then the carnival season was declared officially open by His Honour, The Administrator who encouraged citizens to adhere to the law, demonstrate good conduct and cautioned against getting on the wrong side of the law and into Major Alfonso's bad books. Major Alphonso, a carnival committee member was also the resident Leeward Islands Chief of Police.
Carnival was off to a good start.  Colourful lights, steel band music and fireworks generated a high energy festive inauguration. It lived up to the hype and everyone looked forward to the upcoming events.    
The Fancy Football match scheduled for the next day was advertised. Spectators were promised steel band entertainment after the game and like the opening ceremony, a large crowd was expected at Warner Park. On December 19th team members were encouraged to bring a colourful costume and change at the pavilion. One team captained by Major Alfonso included J. Archibald, V. Audain, A. Skeritt, L. James, F. Boikin, A. Thompson, A. James, A. Pereira, V. Buchanan and D. Dickerson while the opposing team led by L. Coury included F. Dorio,  L. Gittens, H. Archibald, V. Pi, B. Smith, O. Glasford, Warner, P. Denhert, O. Martin and R. Nelson. The referee was Mr. J. Wade. Excitement was rife and the match lived up to its billing.
The Christmas tree lighting on December 20 was in contrast, a religious ceremony of prayers and carols. Several ministers of faith participated as four choral groups from various denominations ushered in the Holiday spirit, a ceremony conducted with reverence, very much in line with a traditional Christmas service.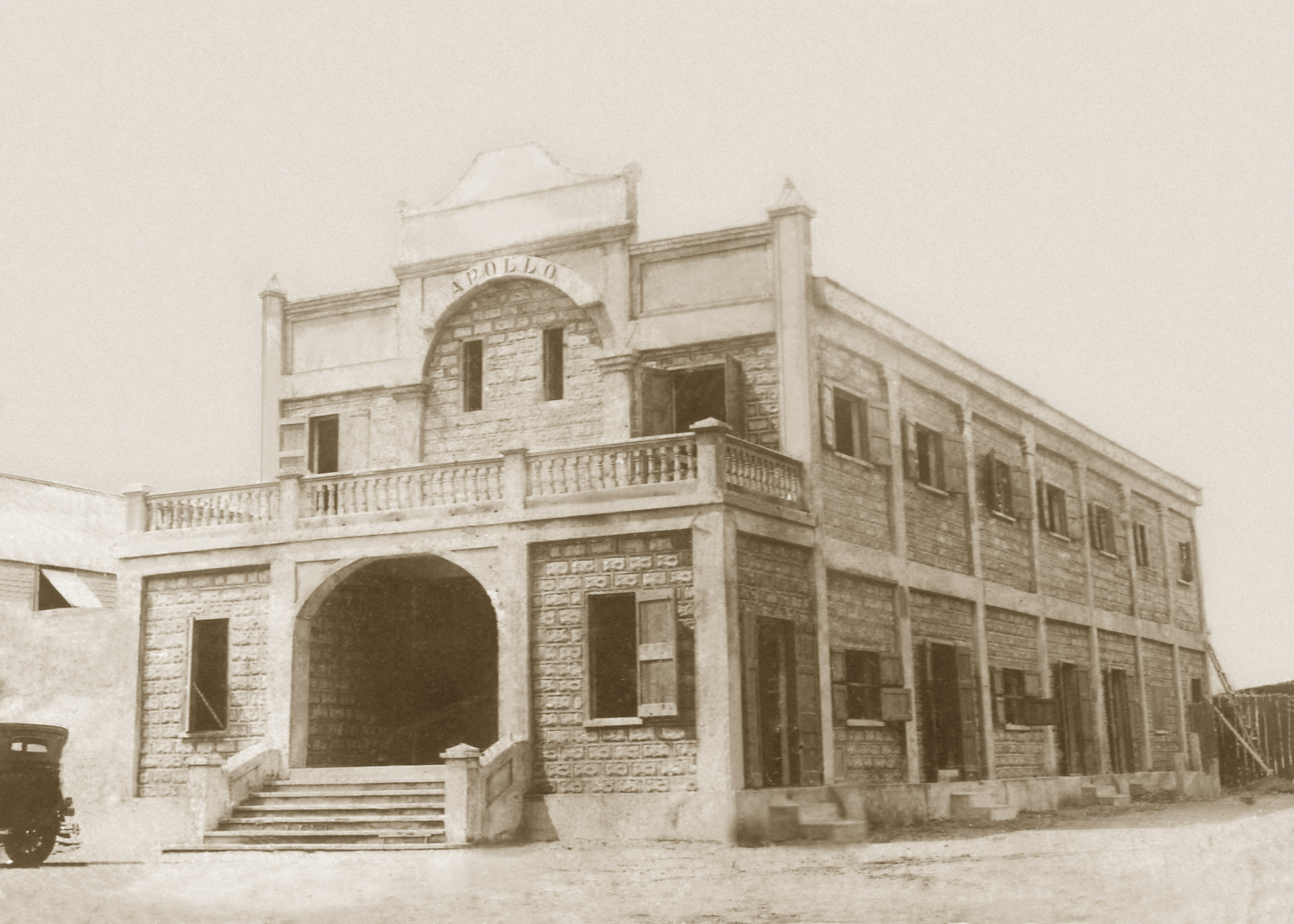 Meanwhile, the venue for the first official calypso competition was changed from Warner Park to the Apollo Cinema. Admission to the event was the usual cinema fee and tickets sold out early.  The public very was eager to witness the battle for calypso supremacy and the crowning of the first Calypso King of St. Kitts.
Calypsonians had been practicing for a while and an anxious audience awaited their renditions. Soon the wait over and on December 21, 1957, the event started at 8:30 pm sharp. As expected, inside the Apollo was a capacity crowd with much more fans and curiosity seekers outside, in the streets.
Welcoming the audience, both MCs, Major Alphonso and Agnes Skerritt, promised the occasion would become an annual event.  Judges for the competition were Mrs. Media Sebastian, Mrs. Iris Howell and Mr. Pat Denhert seated apart, among the audience.  Albert Harris then  gathered the calypsonians on the stage for the choosing of the order of appearance. Then, Invaders Steel Band entertained the audience with a crowd favorite, Mambo Calypso, a number that was well received.
   The battle for calypso supremacy began with Major Alfonso announcing the appearance of the first calypsonian, Lord Mike who opened with, Topic of Salt Pond. Accompanied by the Amstel Steel Band this first song got the crowd's attention.  Lord Esso, backed by Esso Steel Band followed with a rendition detailing a scandal in New Town. The next presenter, Lord Scisco, also accompanied by Esso, endeared the audience with an experience, Hard Times of Phillips' Village. After Scisco, Lord Shaw appeared accompanied by Invaders Steel Band, with a tune detailing what happened in the General Elections. Next came  Lord Antics' rendering, a personal account about Antics in Nevis, which was such a flop that the audience booed him off the stage.  Then it was Beach Comer's turn.  He followed with a tale about Barman Harry.
Next was King Leader accompanied by the Brown Queen Orchestra, singing Can-Can Craze. It was a crowd pleaser and Leader received a long, vigorous applause. The Mighty Kush sang about The School Teacher and the Boy which was also well received. Mighty Zorro backed by Casa Blanca Steel Band then sang about a recital at the Apollo, the competition venue. Unfortunately, Zorro's tune did not go over well and again the audience did not conceal its displeasure. The next calypsonian Lord Tracey, accompanied by the Brown Queen Orchestra, delivered a Hammond Report, the confession of an illicit distiller. However, his distilling was unrefined and received similar treatment as Zorro's.
 Lord Harmony was next, also accompanied by the Brown Queen Orchestra. Harmony's rendering of The Teacher and the School Girl delighted the audience and was such a superb presentation, MC Alphonso described the rendition as favorable to any Trinidadian composition. Needless to say, it was a tough act to follow but the next contender did not disappoint the audience. It was Mighty Saint delivering an exciting performance with a tune, Glory Mamma Glory.   Following Saint was Lord Rhymer who held his own, closing the round.
 It was exciting and the audience was pleased with the performances, notwithstanding the boos. The Amstel Steel Band entertained the audience during an interlude playing some popular numbers but it was soon time for the second round.
 As the last note sounded, Major Alphonso promptly welcomed the audience and asked everyone to be seated. The second round maintained the same order of appearance and once again began with Lord Mike, and his Calypso Carnival, a fitting topic, predicted and promoted a great carnival. Next was Lord Esso a social scientist, espousing a theory, Why Girls love Policemen. Following Esso was Lord Scisco in a celebratory mood singing a timely tune about The Coming Carnival. The next calypsonian Lord Shaw, delivered a prognostication, a Carnival Prediction and then it was King Leader who launched in space singing about Liaka, the Dog in the Satellite. However, Mighty Kush, the next presenter was still on earth concerned about an age-old financial crisis, Child Support. Beach Comber followed and redeemed himself with a tune about beauty, singing about the splendor of Miss Universe. The next presenter Mighty Zorro, already in a carnival mood, energized the audience with a "Carnival Bounce" while Lord Harmony remained calm and philosophical singing Don't Choose By Favor. The Mighty Saint closed out the contest with a festive tune celebrating The First Carnival.
The hour of judgment was at hand. There was much excitement inside the Apollo was filled with excitement echoed by delayed applause outside. In the theater and on the street one thing was on everyone's mind: who would be the first crowned calypso king.
Meanwhile the judges came face-to-face in front of the stage. Deliberations were short as all had arrived at the same conclusion. The results were handed to Major Alphonso who wasted no time making the announcement. Lord Harmony (Joseph Williams) was announced the third place winner while Lord Saint (Wicliff Pascall) was awarded second place. There was loud applause then an uneasy quiet.  The audience held its breath. Then came relief, the big news. Mighty Kush was declared first Calypso King of St. Kitts.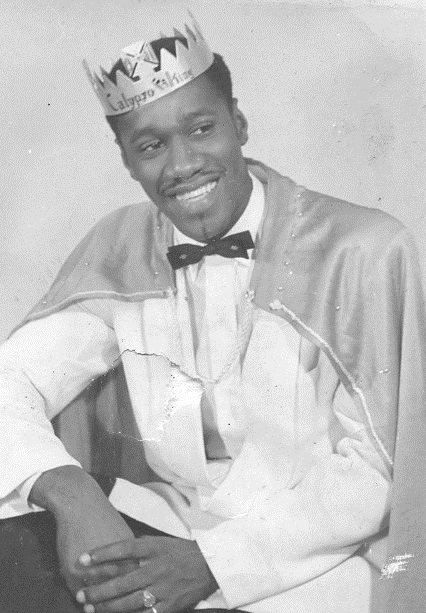 The much awaited decision was met with a loud applause and endless cheer. That night, inside the Apollo was filled with excitement which was echoed in a delayed applause from the much larger crowd outside. To close out the event, queen contestant Christine Coury, 'Miss AGFA,' was bestowed the honor of crowning the first Calypso King.
The audience was pleased with the performances and the decision. The standard of the competition was surprisingly high, and so impressive that the St. Kitts-Nevis Daily Bulletin editorialized, … it is interesting to note that most of the compositions are actually on par with some from Trinidad - the Land of Calypso.  The same article also suggested that a Calypso Queen competition could produce similar results.