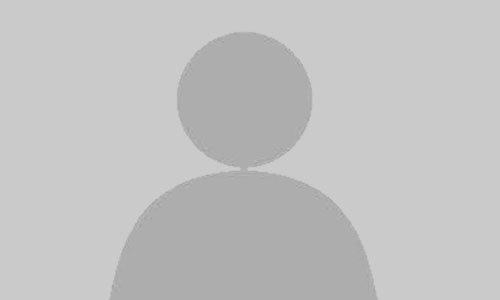 In the first half of the 20th century, it was not unusual for village singers to celebrate local or international events that took their fancy. These were the forerunners of Calypso and in Trinidad some enjoyed great success in the new field especially in Trinidad. Charles "Johnny" Walters filled that role for a number of years.
Walters was born in Rawlins, Nevis around the turn of the century. He was not born blind but his eyes were never strong and by 1921 he had completely lost his sight. Tall, fair skinned and of medium build, Walters wandered the villages of Nevis and later of St. Kitts composing and singing the ballads that provided him with his income for the rest of his life. At a time when there was no treatment for vision problems and no Social Security, Walters found a small niche where he could, at least in part, support himself despite his disability.
Most of the time Blind Walters sang by himself. He relied on a youth to lead him and to collect money for him. From time to time, he joined forces with Charles Webbe, another blind talented performer from Nevis. It was probably Webbe who taught Walters how to play the tenor banjo.
At Christmas and sometimes on other festive occasions Walters and Webbe joined other performers and formed a string band also known as The Gingerland Gems. Together they provided music for various groups of masqueraders and performed at the Bath House where they were well received by tourists who arrived on the Island on the Lady boats. Webbe's friendship came to mean a great deal to Walters, who spoke of him as a comrade and brother in his farewell song entitled The death of Professor Webbe. None of Webbe's songs have survived.
Walters' songs were British and American in form but the tone and point of view were totally West Indian. Local scandal featured as one of his themes. The Churchground Informer Song tells the story of a constable who was very diligent in reporting cases of hammond-making and was then caught making the illicit rum himself. His view of love is pessimistic and mirrors the distrust between the sexes so pervasive in the Caribbean. His songs The Grievance of Man and Long Tongue Man express the idea that love is merely a means for a woman to take advantage of a man. However he also wrote songs honouring world leaders such as President Roosevelt and King George VI. Other songs immortalised disasters. The Sinking of the Crown told the story of how The Crown, a boat that carried sugar cane from Nevis to St. Kitts suddenly sank, drowning two men. While The Tragedy at Brimstone Hill recalls the death of ten persons during an Easter Monday Picnic at the Hill. Other songs explore the history and culture of his native lands in the case of Our Negro Emancipation, The Breadfruit Song and The Bush to Kill Baby, the last being a song which gives a recipe for a tea to induce abortion.
Walters would think about a theme for a while, compose the song in his mind then dictate it to the youth who was leading him at the time. The song Mr. Maloney's Mule started as a story which Walters heard in a rum shop in Market Shop, Gingerland and by the next day it had become a song. He would then take the sheet to a print shop and try to persuade the owner to print it. Printers remembered him as something of an annoyance. His songs survived because he collected them in a small publication called Songs of the Gingerland Gems".
Walters travelled the countryside performing his songs and other British and American tunes that excited his interest in rum shops and often spending the night in the village he had arrived at. "Blind" Walters repertoire, which was remarkable in its range, invention and versatility provided him with a living until his death in St. Kitts on 19th June 1959.
Based on
"Charles Walters: West Indian Autolycus" by Roger D. Abrahams, Western Folklore, Vol. 27, No. 2 (Apr., 1968).
This article reproduces a number of Walter's lyrics.